Brad Pitt made fun of director Quentin Tarantino's foot addiction when he received his award on stage at the 2020 Screen Actors Guild Awards on Sunday at the Shrine Auditorium in Los Angeles.
He made sure to thank Margot Robbie's feet, Margaret Qualley's feet, and Dakota Fan's feet during his speech.
Brad Pitt smiled as he accepted his award at the Screen Actors Guild Awards 2020 at the Shrine Auditorium in Los Angeles on January 19, 2020
The 56-year-old actor won the award for outstanding performance of a male actor in a supporting role for his performance as Cliff Booth in the film Once Upon a Time in Hollywood.
The 2019 comedy-drama film shows a scene in which Margaret Qualley's "Pussycat" presses her smelly feet against Brad Pitt's windshield.
Margaret Qualley's feet against the windshield in Once upon a time in Hollywood
American filmmaker Quentin Tarantino is known to have a foot fetish. Angelina Jolie's ex-husband had to make fun of the director when he received the SAG Award for Best Supporting Actor.
"I want to thank my comrades Leo, Margot Robbie, Margot Robbie's feet, Margaret Qualley's feet, Dakota Faning's feet … Seriously, Quentin has separated more women from their shoes than the TSA."
He also joked about his dating life at the beginning of his acceptance speech. Brad said, "I need to add this to my Tinder profile."
Pulp Fiction and Kill Bill both contain a lot of foot shots with Uma Thurman's feet. Daily Mail even has photos of the director drinking champagne from her Christian Louboutin high heels.
In the 1996 film From Dusk Till Dawn, Quentin Tarantino made a cameo in which he sucked Salma Hayek's toes.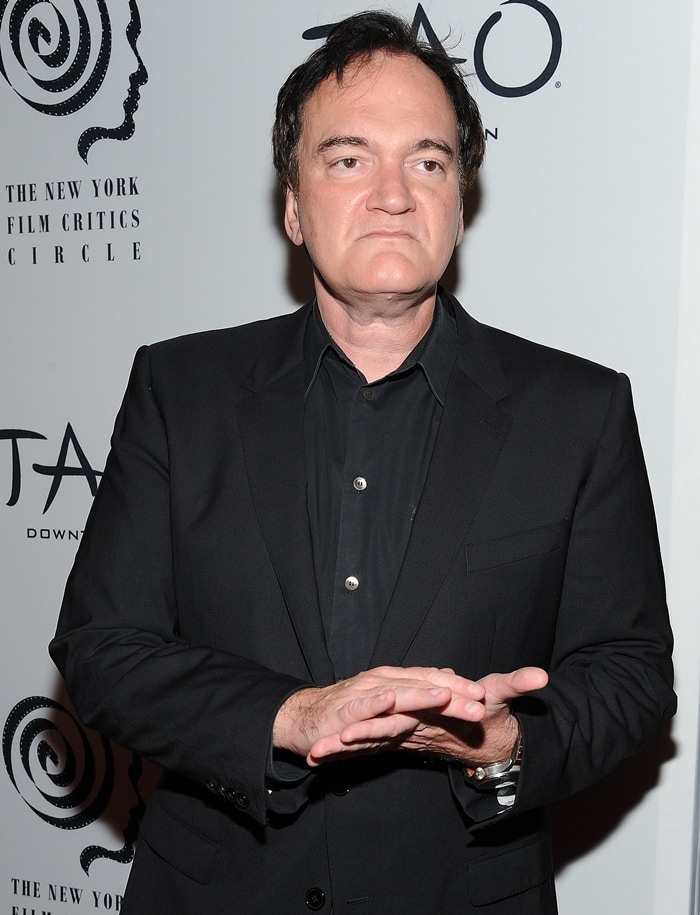 Quentin Tarantino is obsessed with feet
Photo credit: Adriana M. Barraza / WENN / Cover